If you are cycle friendly then come and enjoy our cycling experience!
Located in a green area outside the old town of San Marino, the hotel has the perfect position for the loading/unloading of the bicycles. Cyclists that live nearby the Republic, often passes from San Marino for road or mtb itineraries.
You will find a furnished bike-room, a laudry and a garage under video surveillance 24h/24.
It will be a pleasure finding a Jacuzzi waiting for you after your ride, or relaxing on our terrace until sunset. Local wines, beers and a meticulous cusine will fill your evenings. Chatting and remembering the day-ride across Montefeltro up and downhill slopes.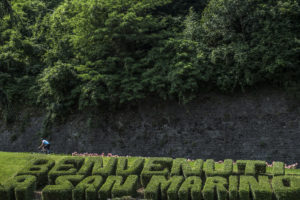 From several years Bernt Johansson (Olympic Medal in 1976) guides his bike-groups across the beautiful Romagna region.
This is what he thinks about us:
"San Marino iDesign Hotel is a modern hotel with good location near San Marino's historical center. They are keen to provide good service to our bike groups and understand how to satisfy their guests."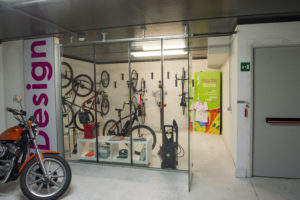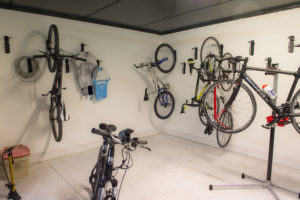 The hooks from the bike-room are suitable for both road and moutainbike.
For more information about costs and itineraries, write us at info@hotelidesign.com ,
We will be glad to offer you our best service!