Who says Christmas is only for the little ones?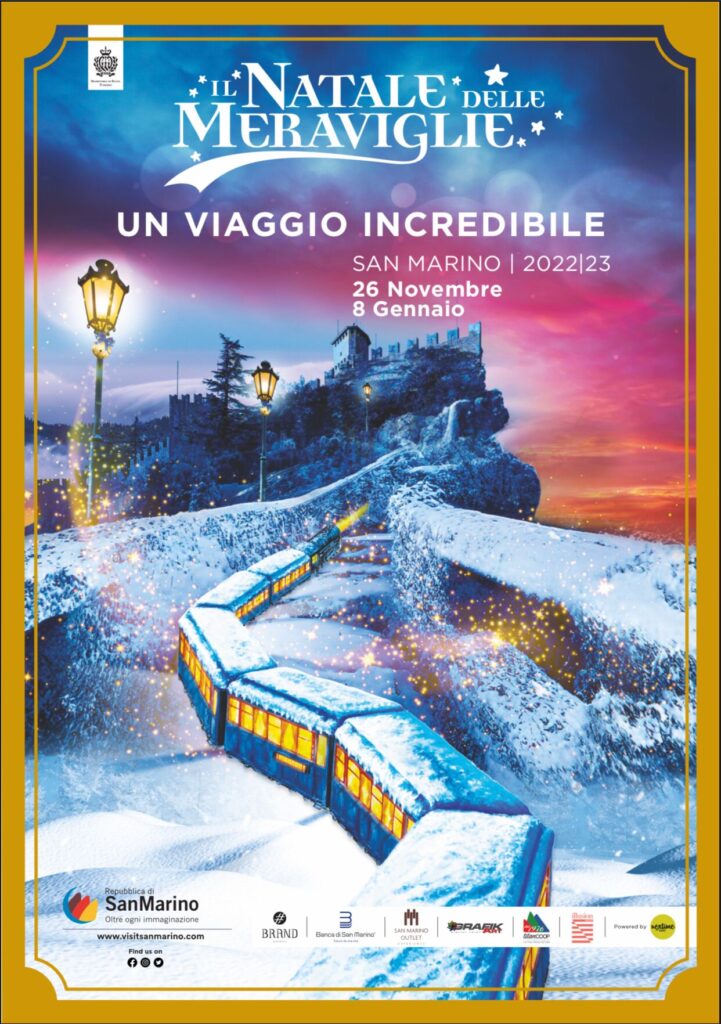 Christmas is for those who can daydream and for those who let themselves be carried away by the atmosphere that surrounds it and it is precisely in the oldest Republic in the world that this happens.
From 26 November 2022 to 8 January 2023 the small Republic will be transformed into a dream place, a stage in which every visitor is the protagonist. Come and discover it and experience the magic of Christmas with us.
The Christmas of Wonders will give children, but also adults, unique emotions with events and attractions: from the lights that will cover the city like bright stars to the train that will take you on an incredible journey.
Hotel IDesign awaits you with personalized offers!!!
The events not to be missed
For an unforgettable travel..
Saturday 26 November 2022 inauguration in Piazza della Libertà at 4.30 pm where the Polar Express will be present that will catapult you into the Christmas magic with its train conductor
Every day from 10.00 to 19.30 at Bruno Reffi Camp, you will find the wonderful Toy Factory
On 10, 11, 17 and 18 December at 16.00 and 18.00 inside the Toy Factory you can attend the Family Show, an overwhelming show full of special effects. Tickets can be purchased on vivaticket.it
You can also show off your skating skills with the Ice Rink at the Cava Dei Balestrieri
For more information on the events visit:
https://www.visitsanmarino.com/pub2/VisitSM/evento/20221126_Il-Natale-delle-Meraviglie-2022-2023.html